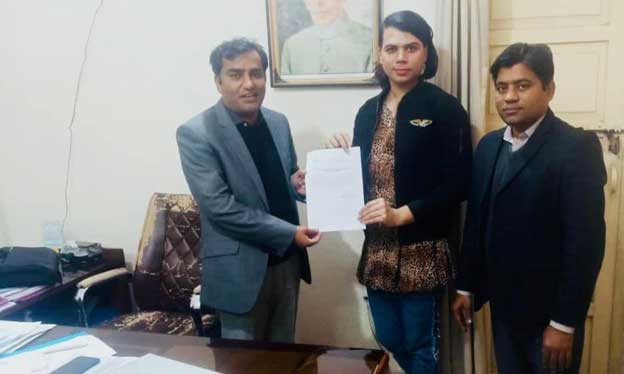 By: Our Correspondent
LAHORE: 1st time in Pakistan a young Transgender person Saro Imran nominated as a District Focal Point by the Social Welfare Department – Government of Punjab – Pakistan for the economic uplifting of the transgender community through skill building & entrepreneurship. Ms. Saro Imran is a transgender activist and social entrepreneur from South Punjab Pakistan. She has been working for transgender rights and empowerment since 2013 and has worked with several national and global organizations. She has recently done her Masters in Philosophy (Mphil) in Commerce with a specialization in entrepreneurship from Bahauddin Zakariya University – BZU Multan.
The goal is not only to find out the main causes of the economical dependence of the transgender community but also to develop a mechanism to engage the transgender community in productive economic empowerment models through skill-building and entrepreneurship.
Talking to The Dayspring Saro Imran said that transgender economic empowerment is central to realizing transgender rights and gender equality. Well-being and social uplift of the transgender community will be the prime objective of my new assigned role in the government of Punjab she added.