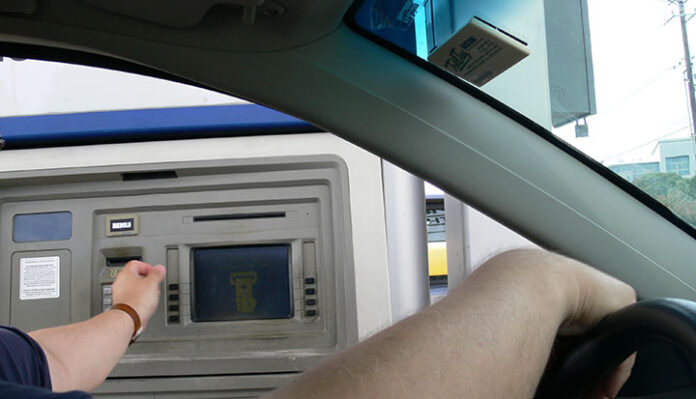 By: Rameen Shahid
Drive-thru banking services: An answer to enhance banking services during this pandemic by the installation of Automated Teller Machine Services without getting out of the car.
In the current scenario with the third wave of COVID-19, building fear across masses, and lockdowns, enable the customers to move around within in their cars. This is high time, banks need to consider an alternative option and move towards a more advanced platform. This initiative will not only provide convenience to customers but will also lessen the burden of crowded places and bring safety during this alarming period. Hence, with safety issues during COVID-19, the urge for self-service is more significant than ever, with social distancing and hygiene precautions in place, bringing drive-up ATM service is more appealing in Pakistan.
It is visible in Pakistan that customers had to take hours out of their day to arrange their banking details, travel to the bank, wait in long lines, and speak with an individual teller as a result of complex banking system services. Customers requiring assistance with straightforward transactions (like cashing a check) are also usually introduced into the same lines as those requiring assistance with more multifaceted transactions, including mortgages or company loans.
The old banking sector is no longer viable as customers continue to demand quicker and more efficient services to accommodate their faster-paced lifestyles. Therefore, there seems to be an increasing need for quicker, more accessible banking services that decrease headaches and saves time, and fortunately, drive-thru service appears to be the most efficient solution. Also, the scheme followed abroad has gained many profits to the banking sector. Details can be seen on the internet for various countries like (United States, United Kingdom, Dubai, Brazil, Saudi Arabia, and Canada, etc).
Moving towards a more efficient transformation has become a necessity in today's period which provides exposure to a convenient lifestyle as has already been visible in developed nations. Bringing upgradation in technology makes life easier and saves time. Therefore, the accessibility of such services provides an ideal option to people with kids having difficulty visiting banks or ATMs. This in turn will save time from standing in heavy traffic lines and without burdening operations within the banks.
From the time the first drive-up teller service launched in 1946 until now, the banking industry has made significant strides in terms of accessibility. To remain competitive, Pakistani banks must provide creative, customized services to their clients to satisfy their digital-first, self-service needs. As a result, the people would have exposure to the most creative, and convenient financial services especially in the living scenario of COVID-19.
The writer is a Master's student at the National University of Sciences and Technology (NUST), Pakistan. She can be reached at [email protected]