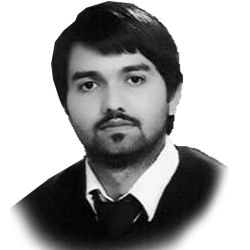 By: Syed Shahzaib Haider
Ramadan beyond doubt is the month of mercy and blessings. First and the most amazing part of the holy month of Ramadan are the family gatherings. Everyone loves having company of the cousins, playing with nieces and nephews, feeling humble in the company of the elders of the family. Every year thousands of Pakistanis who live abroad return for Ramadan at the expense of their numbered holidays. This is perfect because it adds another dimension to Ramadan: reunions and parties.
Usually in Pakistan the Cafes, restaurants, malls, and even the streets all are jam-packed of people at night. Everything lights up and there are crowds full of energy. It's a beautiful sight to behold, and especially useful when Ramadan falls on the hottest month of the year.
Ramadan I tell you is the only month of the year we eat dates every night! Ramadan without dates is unimaginable and for a lot of us it's the month which makes us appreciate the bountiful blessings of dates, and food and drinks in general. As every one of us knows pakoora's samoosa is also a must at every Iftar and the delicious, chicken filled snack called kachooris. Other Ramadan goodies like Milk with Roh-Afza and Lemonade are in addition pure delights! They are all best when shared. Another best part seen in Ramadan is that when your neighbors send you the trays full of yummy Iftar treats. Ramadan is the month which brings us closer to our neighbors and the community at large and during this community service one shall never forget to distribute food packages to the poor and deserving people around us.
Mainly, Ramadan is the month of spiritual renewal. The taraweeh prayers give us so much peace. Standing next to people we don't usually meet and praying also makes our perspective stronger, and it brings the harmony in the community. We see the Ramadan TV shows in what we learn so many things about Islam from different Islamic scholars/preachers such as most loved Tariq Jameel. These TV shows describes the spirit of Ramadan and the spirit every Muslim should have throughout year.
Every year millions of Muslims flock to Makkah, especially during Ramadan to perform Umrah and spend a few days in this special place. Performing Umrah not only boosts our spirituality but also makes us humble when we see Muslims from all over the world gathered in one place. Our main goal during Ramadan is to become better versions of our selves. We make the effort to read and understand the Qur'an every day, we try to be more charitable and we do our best to avoid the bad habits and last but not the least of course planning for Eid comes right after Ramadan but it's still a huge and massive part of Ramadan. From buying new clothes to making plans for even bigger family gatherings, and getting ready to gift your loved ones, Eid preparations are just as exciting as Eid itself!
Hadees Shareef: When the Month of Ramadan starts, the gates of the heaven are opened and the gates of the hell are closed and the devil is chained. Sahih-Al-Bukhari