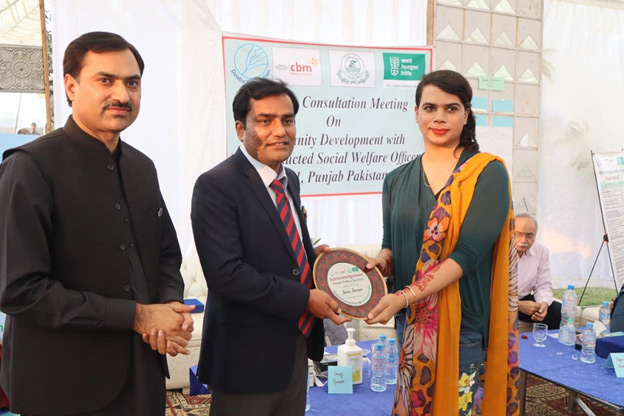 By: Our Correspondent
MULTAN: Social welfare department Multan is making productive efforts to ensure the meaningful inclusion of transgender community members in their welfare plans and interventions. They gave a chance to Ms. Saro Imran who is a Transgender Activist and Social worker to build capacity and sensitize the newly inducted social welfare officers in Punjab regarding Trans Protection Act 2018.
The Transgender Persons (Protection of Rights) Act, 2018 is a law in Pakistan that was enacted by the parliament in 2018 to legally provide equality to transgender people and to safeguard their rights. The law aims to legally recognize transgender people in the country. It also allows them to legally have the same rights as cisgender people.
During the session, she highlighted the rights of Transgender Persons given in the Trans Protection Act 2018 that includes Right to self-perceived gender identity,  rights to education and employment, right to vote, right to own property, Right to access towards public spaces, Right to have safe space free from harassment and any kind of discrimination, etc.
According to her, it was a great knowledge-sharing experience and she hopes that all the Social Welfare Officers will implement the learnings in their respective districts with regards to the role of the Social Welfare Department Punjab role in transgender welfare and development.
She also received a Token of appreciation from Social Welfare Department – Government of Punjab, Pakistan for her community services and efforts for working for the marginalized transgender people in the South Punjab Region in Pakistan which is actually a deprived region in the country.