By: Sarmad Shahbaz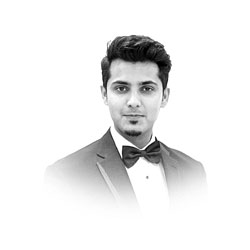 LONDON: Senior officials and emerging leaders from across the Commonwealth convened today in London at the Commonwealth Headquarters to lay the groundwork for the historic Commonwealth Youth Ministers' Summit, set to commence on September 12.
This pivotal meeting brought together government officials responsible for youth affairs from Africa, Asia, the Caribbean and Americas, Europe, and the Pacific. During the gathering, officials were provided with a comprehensive update on the advancements within the Commonwealth Youth Programme (CYP) since the previous Commonwealth Youth Ministers Meeting (CYMM) held in Uganda in 2017.
Key milestones achieved over the past six years include:
Substantial progress in the professionalization of youth work, with numerous countries collaborating with CYP to offer youth work degree programs.
Extensive capacity-building initiatives designed to support government officials, youth leaders, and youth workers.
Provision of Commonwealth technical assistance and toolkits to several nations, facilitating the development of national youth policies and tracking mechanisms like national youth development indices.
Enhancement of the Commonwealth's flagship Youth Development Index, gaining recognition beyond the Commonwealth, including countries like Mexico.
Advancements in Youth Mainstreaming through technical advice, policy guidance, and specialized training for Commonwealth countries.
Expansion of networks, encompassing nearly a thousand youth organizations, representing millions of young individuals.
Global recognition of hundreds of young leaders and the allocation of over £150,000 for youth-led projects through youth awards.
Provision of 10,000 scholarships to Commonwealth citizens.
Layne Robinson, Commonwealth Head of Social Policy Division, emphasized that these achievements underscore the value of CYP, especially as the program commemorates its fiftieth anniversary. He stated, "We remain keenly aware of the challenges facing our countries, particularly those exacerbated by the global pandemic. However, we draw inspiration from the unwavering commitment of governments, partners, and our youth to achieving our Sustainable Development Goals (SDGs). This commitment is evident in the designation of 2023 as the Commonwealth Year of Youth, dedicated to youth-led action for the SDGs."
Dr. Muhammad Ali Malik, Deputy Secretary of the Prime Minister's Youth Programme, chaired the meeting and stressed its significance, saying, "Our senior officials play a critical role in shaping and implementing our youth policies. Therefore, providing them with this platform to examine proposals and discussion points for ministers and offer their insights and guidance is of utmost importance."
While senior officials were in session, young leaders gathered to scrutinize the proposed priorities and outcomes for ministers to deliberate on during the summit. Kim Allen, Chair of the Commonwealth Youth Council, highlighted the importance of youth participation, stating, "This meeting provided us with the opportunity to ensure that our concerns and ideas, informed by diverse perspectives, are adequately represented. We also contributed key insights considering national and regional contexts."
The discussions among young leaders covered environmental concerns such as climate action financing and sustainable growth, entrepreneurial challenges including digital development and meaningful employment, and issues related to education funding and youth engagement.
Mr. Allen emphasized the role of youth ministers and the need for government support, stating, "Young people are not only responsible for implementing recommendations and commitments, but we also need the support of our governments to collectively address our shared challenges."
He further expressed satisfaction that the Secretary-General, the Rt Hon Patricia Scotland KC, participated in their meeting, reiterating the commitment to meaningful youth participation at the highest levels of decision-making. Mr. Allen looked forward to engaging directly with ministers to discuss priorities such as structural support for youth councils and student bodies and allocating funding and resources to translate commitments into tangible actions.
---
The writer is a Socio-Political Analyst with keen interest in Politics and Philosophy. He is also a Youth Correspondent at The Dayspring. He can be reached at [email protected]