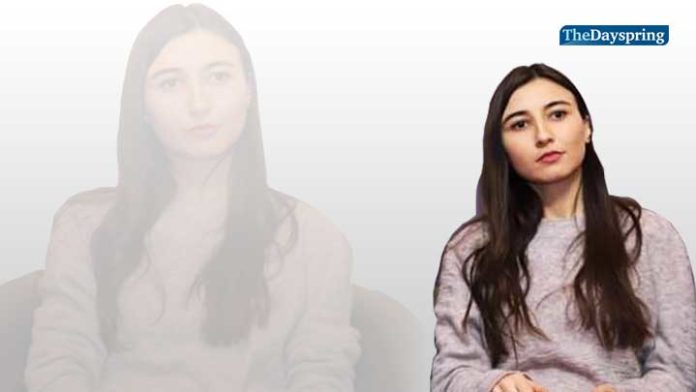 Interview with Aygun Bayramova founder of 'Community LEAD' Azerbaijan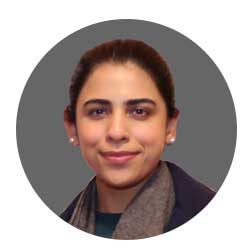 During the conference held in Islamabad on "Role of Young Women and Girls in Countering Violent Extremism (CVE)" The Dayspring's Maleeha Irfan interviewed Ms. Aygun Bayramova founder of "Community LEAD" Initiative in Azerbaijan. The initiative aims at engaging young people in different peace building and educational activities to counter radicalization in society.
The conference was convened by Youth Advocacy Network (YAN) in collaboration with Eurasian Regional Center of Islamic Cooperation Youth Forum (ICYF-ERC) and Ministry of Religious Affairs and Interfaith Harmony, Pakistan on 6-February-2020.
Question: What in your opinion are the repercussions you think will create a backlash in the society because of the violent injustices/extreme violence in the society?
As a result of low level-tolerance and inclusion in communities, violent extremism is one of the biggest social problems of today. It has taken the lives of many innocent people of different faiths, races and nationalities. All these have swept across the world but I think their voices have not been heard well. When we say violent extremism, as actors of it, mainly men come to our mind, unfortunately, women as victims of violence or drivers of positive social change they also play a role as a participant of violent extremism in a direct or indirect way. According to the findings of OSCE, recent violent extremist attacks perpetrated by women and women's participation has evolved from auxiliary roles supporting their male counterparts, providing healthcare, and maintaining safe houses, to direct engagement in violent acts, including suicide bombings.
In my opinion, I do not think the damages of violent extremism is being highlighted in an effective way. Today several local and international organizations are working to stop violent extremism, but it cannot be enough.
Regarding your question, yes, I think the repercussions will create a backlash in the society as it should create. For this, we need more awareness-raising campaigns, researches, case studies, and of course, educational activities. Undoubtedly, we also need to find out more sufficient ways to prevent violent extremism.
We should also enhance participatory decision-making and increase civic space at national and local levels for women and girls.

Aygun Bayramova
Question: Please recommend the most impactful of the solutions to counter this violent behaviour for girls?
I think, first of all, we should start to teach human rights education and promote respect for human rights, diversity in schools and universities. Considering the power of media, we can benefit advantages of it and we can work with media to promote human rights, tolerance, gender equality and women's empowerment. We should also enhance participatory decision-making and increase civic space at national and local levels for women and girls.
Violent is an extreme form of aggression. Violent extremists have learned aggression, hate. All we know that in many Islamic countries women are the essential person responsible for raising children and taking care of them. If we take into account this fact we can say women also have role in violence and they are completely capable to fight against it. Therefore, we should give education with high quality to girls.
Question: As per the facts, the young girls are manipulated to get involved in violent disturbing activities whereas sometimes they are taken through disturbing yet traumatic incidents deliberately. What in your opinion are the reasons involved in manipulating those young girls?
I assume mainly women who get involved in violent activities are uneducated people and unaware of their rights. They have an ideology that they are follower and their husbands in the family are the key person in decision making.
Once I read an interesting article about a woman who had joined to a violent political organization. I got perception that she did not realize she was a participant of violent extremism while she was thinking she just took care of her family with joining the organization. They feel like they do not have another choice except following the "head" of family no matter what they decide or which ideology they promote. All these are the sign that we need to educate, empower women, and ensure their voices are heard.
Question: What's your perception about Pakistan?
It was my first time in Pakistan, the conference "The role of young women and young girls in countering violent extremism" organized by ICYF is a good reason brought me to Pakistan. I am delighted and Overwhelmed with great hospitality of Pakistani people and would love to visit again.