By: Asem Mustafa Awan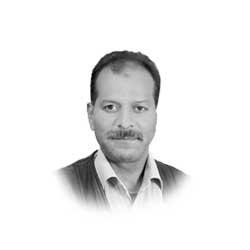 Various Members of Parliament (MPs) have demanded of in-camera briefing on the talks with Tehreek-e-Taliban Pakistan (TTP) and the incidents of terrorism in the country. The members also demanded probe into the release of the banned outfit's commander Ehsanullah Ehsan, Bannu jail attack, TTP's return to Swat and to incidents like the attack on the Counter Terrorism Department Center Bannu.
The members were told that on their demand, Interior Minister Rana Sanaullah, will soon issue a statement regarding action plan and state policy.
Pakistan suffered a great deal during 'war on terror' and received the outcome directly that was mostly negative and terrorism as a whole poses major threat to people of Pakistan.
Pakistan faced terrorism attacks since 2000 and it reached its peak during 2009 but efforts made by Pakistan resulted in a gradual decline. According to South Asian Terrorism Portal Index (SATP), terrorism in Pakistan decreased by 89% from 2009 to 2017.
Pakistan has lost over 70,000 lives in terrorism related incidents and that is not all the direct and indirect economic losses due to terrorism from 2000-2010 were $68 billion. A 2018 media report stated that due to war against terrorism, Pakistan's economy has lost a total of 126.79 billion dollars so far.
A military operation Zarb-e-Azb was launched against the terrorists in 2013 that earned far reaching results in safeguarding the public but the militants groups including Tehreek-e-Taliban Pakistan (TTP), Lashkar-e-Jhangvi, Jundullah, Al-Qaeda, East Turkestan Islamic Movement (ETIM), Islamic Movement of Uzbekistan (IMU) and likes are regrouping.
TTP and IMU claimed responsibility for the attack on Karachi's Jinnah International Airport on June 8. Operation Zarb-e-Azb is considered to be a turning point in Pakistan's war against terrorism. The operation was successful and there was a sharp decline in terrorism.
According to the National Counter Terrorism Authority (NECTA), Pakistan had the highest number of terrorist attacks in 2010 while from 2014 onwards there was a significant decline owing to tight security measures in place like the fence that secured the Pakistan-Afghan border. This fence served a major purpose as it restricted the movement of the terrorists which also resulted in providing the safety cushion for the depleting economy.
The recent terrorist activities have made public standing up to terrorists in areas where they had a stronghold in the past. Thousands of people participated in peace rallies in various towns of Khyber Pakhtunkhwa, condemning the recent attack on Malik Saad Shaheed Police Lines in Peshawar and the resurgence of militancy in the province.
It is a fact the reaction from public is there but the political parties on the other hand are not that keen in condemning the terrorist acts.
Peace and prosperity go hand in hand and this is achieved with the sacrifice of many thousands. It is very rare to see the parliament taking interest in matters pertaining to national security as most of the motions that are passed relate to 'perks and privileges'. At present the strength of the parliament is half how effective would be the process of decision making when majority is not taken into consideration.