By: Syed Shahzaib Haider
---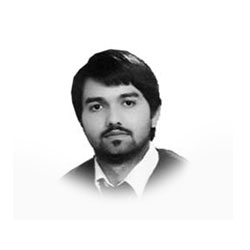 Pakistan is going to face the worst economic crisis since the formation of our country; however the inconsiderate behavior of our people about the failing economy of their very own country is horrifying. People in power are still trying to grab as much money as they can through malpractices to leave for abroad in the direction to get settled in any other country but not Pakistan. The common man is blindly on the trot to earn the bread butter to survive. We don't have time to figure out what exactly is our financial state and what is yet to come, even though we are continually hearing the news of bankruptcy almost every day on social media or through print media etc.
The situation that has been advanced was entirely a well thought-out design from the adversary in which the aider and abettors have always been from inside regrettably, to make the common man of this country so repressed and helpless that he can never have a thought of questioning the system. Our ruling elite is recklessly ripping this country every passing minute, Our skilled and qualified youth is struggling to leave the country without having any second thought as if we are in a war zone.
The debt liability is like a ticking bomb for us now we will have to return around $80 billion in foreign debt over the next three-and-half years (from February 2023 until June 2026). On the contrary, however, the country's foreign exchange reserves have depleted to an alarming level of less than a three-week import cover at $3.1 billion at present. It is just because of the fact that the industry never was our priority but only the luxury and the extravagancy of our rulers which they cannot live without, and eventually whole the burden is on the poor vast majority of our country in the shape of record hyperinflation. The national CPI inflation has surged to 31.5 percent while core inflation rose to 17.1 percent in urban and 21.5 percent in rural basket in February 2023.
"Given the circumstances, its high time political parties, before the general elections of 2023, agree upon on a 'Charter of Economy' for at least 15 years, so that the business community and masses are aware of where we are heading instead of dragging this country into the dirty form of polity that is going on for last one year. Pakistan has taken several loan programs from the IMF thus far, but ironically none of them has ever been completed. This, therefore, raises serious questions about the capacity and capability of all our political leadership. Because this is now established as the most embarrassing fact that none in the history of Pakistan has ever fulfilled IMF conditions. Our economic struggles have persisted for over three years, with the suspension of IMF's bailout package in 2020, losses from floods in June 2022, and political mismanagement leading to an economic crisis in 2022.
Significant right now is the need to maintain a subtle balancing relationship with China, as we owe 30% of our debt, our relations with Saudi Arabia, to whom we owe nearly 20% of our debt and the US, who can help soften the tone and tenor of the IMF. Achieving this careful balancing act remains a daunting task such non serious leadership of this time as they haven't told anything about their economic policy to recover from this unending fall of Pakistani rupee. The way forward now as I mentioned at the first place is a charter of economy which needs to be approved unanimously by all our civil military leadership and after that we need to cut down on non-essential imports and reliance on oil, increase energy conservation and sell strategic stakes in profitable state-owned enterprises to raise foreign exchange, attractive incentives should be given to the industry owners for increased production of essential food items and productivity in the manufacturing sector.
---
The writer is director of the editorial board of The Dayspring