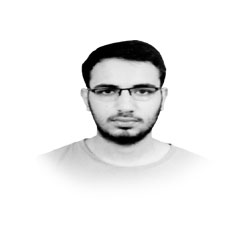 By: Syed Taha Rabbani
The downsides are there for every good thing, same is the case with social media, No doubt, it provides some vital information and connections with people around the globe. Yet, its negative impact dominates its positive areas.
Now let's elaborate it in brief, as a social media user I observe that once you get into social media, you cannot give up using it. According to a study, an average person uses social media for 2.5 hours daily which is quite disturbing, and another alarming factor is that most users belong to a lower age group which gets influenced and attracted the most. Through social media, exposure to adult content is common in the lower and middle age groups.
Moreover, social media has led to increased cyber-related cases; also the security of children becomes at stake as cybercrimes increases and threats of seizing private information are also not far-fetched. Members of the lower age groups easily get into the trap of sexual predators and other criminal minds. The teenagers are highly becoming victims as the number of kidnappings and murders is likely to occur with them because of their naive nature.
According to Federal Investigation Agency (FIA), there are thousands of reported cases every day initiated through social media.
To conclude, I can say that social media is slightly sinking our social lives; it is getting that sweet intoxication that everyone wants to experience regardless of knowing its downsides. But, in the end, it is us who can also use it to create positivity.
The writer is a student at National Defence University, Islamabad