By: Ahsan Hamid Durrani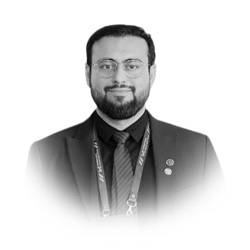 The devastating floods that ravaged Pakistan in 2022 have left the country reeling, with a staggering 33 million people affected, 8 million displaced, and a tragic death toll of over 1,700. The nation now faces the daunting task of dealing with the aftermath of this catastrophic event. The escalating crisis in Pakistan has caught the attention of policy analysts specialising in climate change, including myself, who are increasingly concerned about the situation. Recent floods highlight the urgent need to address climate illiteracy in the country.
Pakistan is one of the top ten countries hit hardest by climate change, despite the fact that it contributes very little to global greenhouse gas emissions. Water scarcity, frequent flooding, and food insecurity are just some of the climate-related challenges the country faces as its population grows and its economic ambitions rise. It will take a comprehensive understanding of climate change, as well as adaptation and mitigation strategies, to solve these problems.
Inadequate public understanding of climate change is a major obstacle to addressing the issue in Pakistan. Communities' capacity to adapt to and respond to environmental change is severely hampered by a lack of awareness and understanding of the issue. The public needs to be equipped with the knowledge and tools to deal with the crisis, so it is crucial that the government invest in climate education.
Climate illiteracy is pervasive in Pakistan due to a number of factors. First, climate education is often not delivered effectively because of a lack of resources, infrastructure, and trained teachers within the country's education system. Second, many people are unable to get a good education because of socioeconomic status or because they live in rural areas. Women and girls are particularly vulnerable to the effects of climate change, and gender disparities in access to education only make the situation worse.
Including climate change education in mandatory school curricula is the first step towards tackling climate illiteracy. The government can ensure future generations have a solid understanding of the issue by including climate science, adaptation strategies, and sustainable practises in the curriculum. In addition, people of all ages, genders, and all socioeconomic levels need to have equal access to climate education.
The government can effectively educate the populace about climate change by utilising both traditional and digital media outlets. These campaigns should aim to demystify difficult scientific concepts, highlight the perils and difficulties of climate change, and inspire people to take action on a personal and communal level. To further ensure that the message is understood by a wide range of people, it is important to use local languages and culturally appropriate methods of communication. Radio Pakistan has a wider listenership in even the remotest of areas of Pakistan. There should be climate resilience programs aired through airwaves.
Involving religious and community leaders in the education process is also crucial to reducing climate illiteracy. Religious leaders in Pakistan wield considerable sway; engaging them can help raise awareness of climate change and encourage environmentally sound policies and practises. The government can help religious and community leaders incorporate discourse of climate change into their public discourse by providing them with the necessary training and resources.
Pakistan's vulnerability to climate change must be reduced through a combination of education and government investment in infrastructure and systems. A few examples of projects that can improve the country's adaptive capacity are the creation of flood early warning systems, the implementation of water conservation technologies, and the promotion of climate-resilient agriculture.
To further combat the climate crisis, the government of Pakistan should seek out regional and international partnerships. Since it has joined the Paris Agreement, Pakistan can take advantage of international climate financing to carry out adaptation and mitigation initiatives. The development of shared solutions and a collective response to the crisis can be facilitated by fostering partnerships with regional neighbours who face similar climate challenges. The catastrophic floods in 2022 have highlighted the critical importance of addressing Pakistan's climate vulnerabilities. Combating climate-related illiteracy is an integral part of this cause. Pakistan can equip its citizens with the knowledge and skills to deal with the effects of climate change by investing in climate education and public awareness. The time for such efforts was yesterday. So we need to address it on a war footing.
---
The author is a public policy & governance specialist with a focus on climate change and community resilience