By: Syed Shahzaib Haider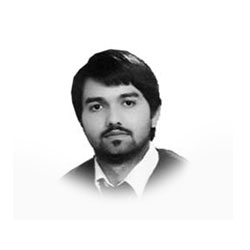 In a process of re-creation of a normal sound-mind society, we need to promote good teachers again. Today I'll try to talk about one of the most neglected primary parts of our society our teachers because they are also somewhat responsible of where we are today as a nation. They have always had the power to shape the minds of the coming generations and the result is quite evident. The youth with the fine brain is desperately leaving this country every day in enormous numbers. They could have a profound impact on their student's lives, and their influence extends far beyond the classroom but consequently, the brain drain is happening. In this article, we will explore how good teachers make society a better and more desirable place.
First and foremost, teachers play a critical role in the education of our youth. They are responsible for introducing students to new ideas, concepts, and perspectives, and they provide the knowledge and tools necessary to succeed in life. A well-educated society is a more informed and productive society and teachers are at the forefront of this effort. Beyond academic education, teachers also play a crucial role in the social and emotional development of their students. They serve as role models, mentors, and guides, helping young people navigate the challenges of growing up. Teachers encourage their students to develop strong values, loyalty to their country, empathy, and compassion, which are essential qualities for building a more just and equitable society.
They can also play an important role in fostering a sense of community and belonging. They facilitate communication and collaboration among students, promoting a positive and inclusive environment. Teachers help students develop social skills and teach them how to work together to achieve common goals as a nation. By doing so, teachers create a sense of cohesion and unity that is essential for building strong nation.
Furthermore, teachers often go beyond their role as educators to make a positive impact on society. They volunteer in their communities, advocate for important causes, and serve as leaders and role models. Many teachers dedicate their lives to helping others, whether it is through mentoring, volunteering, or simply being a positive presence in their community.
Research has shown that an average teacher influences the lives of as many as 3000 students during his/her career. In other words, a single good teacher can positively impact the lives of 3000 people who will become important factors in our society tomorrow. But unfortunately, our heroes are probably not performing their duties that well.
In conclusion, I can say that teachers are essential to the fabric of our society. They are the architects of the next generation, and their impact will be felt for years to come. We should all be grateful for the tireless work that good teachers do, and we should do everything we can to support good teachers as they truly are the backbone of society. Because of teachers, countries are able to further develop socially and economically.
---
The writer is the director of the editorial board of The Dayspring