By: Abid Abbasi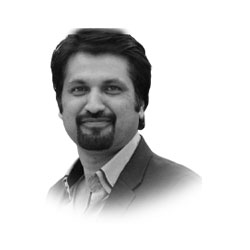 A video of famous singer and politician Abrar ul-Haq went viral on social media recently, in which he was talking to a young man who made a shocking revelation. The young man said that he was taking energy drinks excessively and thus had a failed liver. The ailing boy and the singer appealed to the people to either stop completely or decrease their daily intake of sodas and energy drinks, in order to remain healthy.
The video was just another reminder of how damaging are these sodas and energy drinks if consumed in excessive quantities. Credible evidence from global research studies suggests that regular consumption of sugary drinks is associated with increased risks for a myriad of health problems throughout life, including obesity, type 2 diabetes, hypertension, heart disease and its risk factors, tooth decay, and poor oral health, certain cancers, liver diseases, frailty in older age, declining cognitive function and dementia, and premature death.
But let us first think about what exactly are sugary drinks. Sugary drinks (also categorized as sugar-sweetened beverages or "soft" drinks) refer to any beverage with any type of added sugar or other sweeteners (brown sugar, corn sweetener, corn syrup dextrose, fructose, glucose, malt syrup, maltose, molasses, raw sugar and sucrose etc)This includes soda, pop, cola, tonic, fruit punch, juices, iced tea, flavored milk, lemonade (and other "ades"), sweetened powdered drinks, as well as sports and energy drinks. As a category, these beverages are the single largest source of calories and added sugar in the diet in many countries including Pakistan.
The sugary drinks are high sources of free sugar, having 6 to 8 teaspoons of sugar in every 250 ml serving. The average can of sugar-sweetened soda or fruit punch provides about 150 calories, almost all of them from added sugar. Aside from soda, energy drinks have as much sugar as soft drinks, and enough caffeine to raise blood pressure. If a person drinks just one of these sugary drinks every day and does not cut back on calories elsewhere, he/she would gain up to 5 pounds of added weight in a year.
It is important to understand what excess sugar in sweetened beverages does to our bodies. The liquid sugars used to sweeten beverages are absorbed more quickly by the liver (as compared to solid sugars) and processed in a way that increases fat and glycogen deposits. This alters the body's metabolism, affecting insulin, cholesterol, and metabolites that cause high blood pressure and inflammation. Resultantly the intake of sugary drinks increases the risk of type 2 diabetes, cardiovascular disease, tooth decay, various types of cancer liver and kidney diseases.
A meta-analysis of 11 studies (including more than 300,000 participants) found a clear link between SSB consumption and risk of type 2 diabetes. Another meta-analysis of 8 studies (including more than 280,000 participants) found that a high intake of SSBs was associated with a 30% higher risk of developing type 2 diabetes. Reduced SSB consumption can lower the risk factors for cancer.
The most significant impact of sugary drinks is an increase in body weight that leads to obesity, various non communicable diseases and ultimately, death. A cohort study in the USA found that consuming two or more glasses per day of soft drinks was associated with a 17% higher risk of death, compared to consumption of fewer than two glasses per day. One to two glasses of sugar-sweetened soft drinks per day was associated with a 59% higher risk of death from digestive diseases.
Liquid calories from SSBs are often referred to as "empty calories" because they lack nutritional value. Perhaps, all SSBs have no or little nutritional value. In fact, compared to calories from solid food, liquid calories found in SSBs are less satisfying and won't lead to the same feeling of fullness compared to eating an equal number of solid food calories. Liquid sugars, such as those found in SSBs, are also less satisfying to the body than solid sugars. A comparison study assessing the intake of liquid (soda) versus solid sugars (jellybeans) concluded that the consumption of liquid sugars led to a higher overall intake of calories than the consumption of sugary foods.
According to data from International Diabetes Federation (IDF 2021), the number of adults living with diabetes in the Pakistan has increased from 6.3 million in 2011 to 33 million in 2021. It is now the third largest number of diabetics after China (141 million) and India (74 million). In fact, with every fourth person a diabetic on average, the IDF has ranked Pakistan in first place in the world, for having the highest comparative diabetes prevalence rate in 2021 at 30.8%, followed by French Polynesia (25.2%) and Kuwait (24.9%). More than a quarter (26.9%) of adults living with diabetes in Pakistan are undiagnosed. Another 11 million adults have 'Impaired Glucose Tolerance' (IGT), which puts them at higher risk of developing type-2 diabetes. The country is spending around USD 2640 million in health expenditures to manage diabetes. If no urgent policy action is taken, the number of people living with diabetes will increase to 62 million by 2045.
A killer effect of this situation is that more Pakistanis are dying, faster than ever before on daily basis. Each year, around 400,000 people die because of diabetes or other health complications associated with it. It means that 1100 people die each day because of the disease.
Putting taxes on sugary drinks to increase prices is an effective behavior-change strategy globally. That is why around 85 countries have put taxes on sugary drinks to attain multiple health outcomes. Recent meta-reviews also indicate that well-designed taxation systems targeting nonessential food items, including sugary drinks, result in positive dietary behavioral changes.
If we are committed to stopping the tide of diabetes in Pakistan, our policymakers must come up with fiscal policies that inhibit the excessive use of sugary drinks. The Federal Board of Revenue and Ministry of Finance should increase FED, as an urgent measure, on all types of sugary drinks like sodas, juices, energy drinks, and iced teas to a minimum of 30%. Likewise, the pending health contribution bill (levying PKRs 1/250 ml of sugary drinks) submitted by the Ministry of National Health Services, Regulations, and Coordination should be approved by the cabinet and subsequently by the National Assembly. Let's break the chain of diabetes in Pakistan and introduce people to healthy life choices through pro-health fiscal policymaking.
---
The writer is a Rawalpindi based journalist