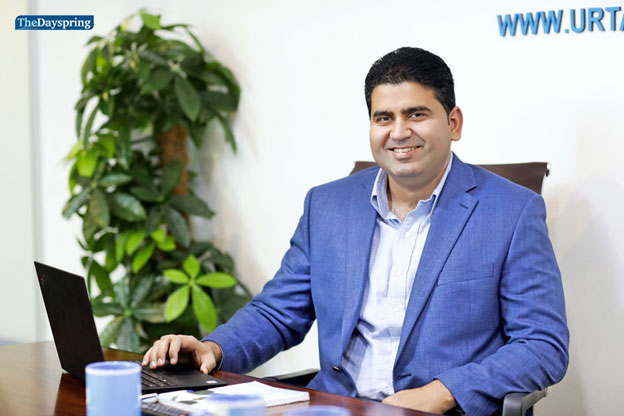 Interview: TD
Just after the long-awaited addition of Pakistan to sellers list of countries on Amazon, team 'The Dayspring' has reached out to Pakistani IT evangelist Omer Riaz and asked him about his career, future prospects of e-commerce market, economical benefits Pakistan can have through e-commerce and the opportunities Amazon have brought for the Pakistani youth.
Omer Riaz is CEO of Urtasker, a multinational full service Amazon marketing agency headquartered in New York having operational offices in Pakistan. After getting his higher education from New York, he worked for more than 10 years as an information technology consultant at multiple consulting firms where he helped around 500 USA clients to improve their business processes using technology. He started his career as an Amazon seller in 2014 and got the grip on the online selling platform. The journey which started with Amazon wholesale, helped him run a profitable private label Amazon business. Inspired by the idea of how the largest US based companies use outsourcing effectively, Omer realized how much more he would flourish if he was able to outsource certain marketing tasks.
His journey in building (recruiting, hiring, training, and managing) an e-commerce team made him realize how other e-commerce business owners were struggling for their marketing needs. And there, Urtasker was born. 6 years later, now, Omer have a team of about 250 e-commerce marketing experts spanning over three global offices and are going strong- managing 100 brands on Amazon.
As the e-commerce market has already been geared up in Pakistan, The Dayspring was able to bring some knowledge for its young audience by asking Omer few important questions regarding e-commerce in general and Amazon in specific.
It is great to see that Amazon has added us back however our success on Amazon depends a lot on us. I am hopeful that we as a nation are much mature and knowledgeable now and shall not repeat the same mistakes.
What services you are offering for Amazon Seller
We are a full-service Amazon marketing agency. Unlike our competitors who offer one service or another, we are a one stop agency, and our service includes product research, launch, optimization, PPC and customer service. We also offer Walmart Marketplace management, Shopify store development and eBay account management. There are companies that may offer solutions within one vertical; however, we have skilled marketing experts in all of the aforementioned thus becoming a one-stop marketing agency.  Beyond services, our team of over 250 eCommerce and marketing experts are bets in class and meet or exceed our client's expectations regularly.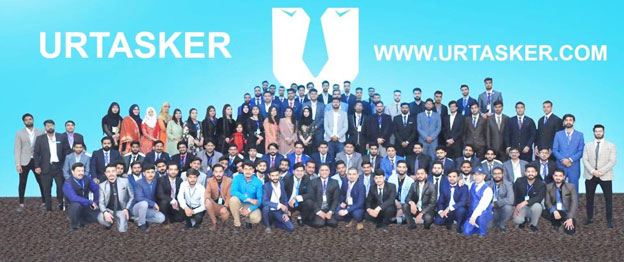 What Pakistani Should Know about Amazon
Amazon has increasingly become the largest E-commerce marketplace that consumers visit when they are making their buying decisions.
Recently, Amazon has officially added Pakistan to the list of its approved sellers. This means Pakistanis have access to the world's largest online market where they can sell their products. Let's talk about some basics.
To be able to sell on Amazon you have two options: Amazon seller central and Amazon vendor central. With Amazon Seller central, you will sell your products directly to the end customer or consumer. With Amazon vendor you will sell your products directly to Amazon.
The first option is open to any company that wants to sell on Amazon, for the second form of sale (Amazon vendor) is only entered by prior invitation from Amazon. Our focus will be seller central.
Do you think Amazon will successfully run in Pakistan?
Amazon took an action to include Pakistan to the list of its approved sellers however now our reaction will decide whether we want Amazon to be successful in Pakistan or not. lot of people in Pakistan are not aware that back in 2011-2012, Pakistan was in the approved sellers list of Amazons. It was excluded from this list due to lack of professionalism and bad customer service. It is great to see that Amazon has added us back however our success on Amazon depends a lot on us. I am hopeful that we as a nation are much mature and knowledgeable now and shall not repeat the same mistakes.
Along with strictly following Amazon terms of service (TOS), we need to work on creating a marketing strategy that is specific to Amazon to make sure that we are getting most out of it.
What are important points in launching a product on Amazon?
While helping hundreds of brands on Amazon, we have experienced few product failures in our early days which helped us to revise our strategy to avoid those mistakes during launching product on Amazon. Here are some mistakes you need to avoid.
Improper product hunting techniques. Picking an over-saturated niche 
Not thoroughly researching restrictions/barriers for your desired market 
Sourcing low-quality products 
Not mentioning all possible hidden costs while calculating Return on investment
Ignoring room of improvement and becoming copycat 
Lack of effort in preparing Amazon product listing (including photos) 
Not working on gaining initial reviews 
Asking for Customer Reviews from closed ones or family friends  
Not devising proper giveaways strategy 
Not promoting your products in and out of Amazon 
Competing with top competitors rather than relevant ones 
Having less inventory on hand 
Having overstocked inventory 
Having non-moving inventory 
Compromising on fulfilment  
Keep fluctuating prices. 
Launching PPC without proper thought and strategy 
Do you think Amazon will help Pakistan in Revenue?
Yes definitely. Pakistan could grow to be significant if our manufactures show flexibility in their business model and focus on selling directly to consumers. For example, Cotton (textile products and apparel) is largest industry in Pakistan and local industry can grow significantly if they can deploy right branding strategy on Amazon to sell directly to consumers.
What are your plans in near future particularly for Pakistan?
As you may know already that majority of our operation are run from our two offices in Pakistan. We are working on couple of initiatives. Firstly, we are expanding our team ( https://www.facebook.com/urtaskerpk)  to include more and more digital marketers, copy writers and creatives such as graphic designers.   Secondly, we are collocating with some of top local colleges and universities to share our knowledge and expertise in E-commerce. Our recent visit at NUST is an example.
Thirdly, we are also partnering with local manufactures to help them develop their brand and launch on Amazon and Walmart.